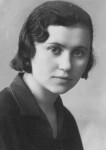 Afin de commencer à mettre en place l'exposition des 500 jeunes filles, Michel Grosman est parti à Rome rencontrer Massimo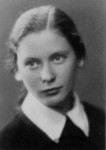 Berretta, photographe et graphiste.
Ils ont travaillé une semaine en mai pour chercher la voie la plus sûre qui permette de raconter la vie des élèves du lycée Yavné. Il y a toujours une dimension magique qui opère lorsqu'on restitue du néant de jeunes et beaux visages. Les regards marquent l'esprit, l'émotion affleure. Deux exemples de beauté tirés des archives de Vilnius….sans commentaire.

Categories: Uncategorized
Leave a Reply
You must be logged in to post a comment.