Students meeting
Rencontre des étudiants
On February 14th 2013 the students of V. Borisevičiaus gymnasium, with teachers Lina and Janina, visited the students of the Art Academy of Telsiai, class of Fashion and knitwear design, under the direction of Pr. Zita Incirauskiene. Both groups of students are involved in the project Bat Kama At.
The synergy and the dynamics that emerged from the participation of these students to the project Bat Kama At has already produced high artistic quality works. It opens great expectations to the students contribution to the exhibition Yavne Telz School Was Life.
Le 14 février 2013 les étudiants du lycée V. Borisevičiaus, accompagnés de leurs enseignants Lina et Janina, ont visité l'exposition réalisée par les étudiants de l'Académie d'Art de Telsiai, de la classe de création textile, dirigée par le Pr. Zita Incirauskiene. Les deux groupes d'élèves sont impliqués dans le projet Bat Kama At.
La synergie initiée par la participation de ces étudiants a d'ors et déjà produit des travaux de grande qualité. Elle ouvre des perspectives prometteuses à notre proposition de laisser une place nécessaire à leur expression dans l'exposition "Apprendre c'est vivre".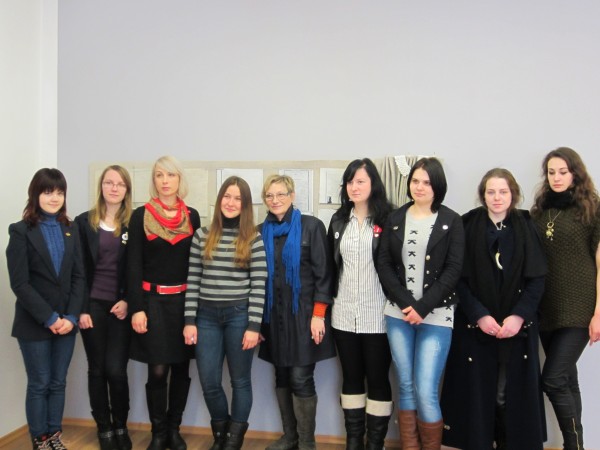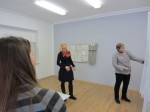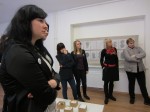 Categories: Uncategorized
Leave a Reply
You must be logged in to post a comment.